Management Team and Board
Management
Ernest Mast, President, CEO and Director
Ernest Mast has 30 years of experience in various technical and executive roles in the mining industry, across a wide range of commodities, geographies and development stages. Mr. Mast is on the Board of Scottie Resources. Corp. Mr. Mast previously held the positions of President and Chief Executive Officer at Primero Mining Corp., Vice President of Corporate Development at Copper Mountain Mining Corporation, Vice President of Operations at New Gold Inc. and President and CEO of Minera Panama S.A., Inmet Mining Corporation's subsidiary, developing the $6B Cobre Panama project. Mr. Mast began his career with Noranda Inc. and its affiliates, where he took on roles of increasing responsibility over a 20-year timeframe. Mr. Mast is a member of l'Ordre des ingénieurs du Québec and has a Bachelors' and Masters' degree in metallurgical engineering from McGill University. Mr. Mast also received post-secondary business training at Henley College in the UK and at the Universidad Catolica in Chile.
---
Gavin Nelson, Chief Financial Officer
Gavin Nelson has over 15 years of finance experience in public practice and corporate accounting and reporting, including being responsible for all levels of financial reporting and day-to-day accounting oversight for several public mining exploration companies. Mr. Nelson has held a number of financial oversight positions in mineral exploration companies, including Chief Financial Officer of Mexican Gold Corp. Mr. Nelson is a member in good standing of the Chartered Professional Accountants of Ontario. Mr. Nelson holds a Bachelor of Administrative and Commercial Studies (Finance), with a minor in Political Science, from the University of Western Ontario.
---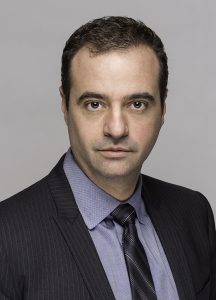 Mario Stifano, Executive Chairman
Mario Stifano is a seasoned mining executive and Chartered Professional Accountant with over 16 years of experience working with exploration, development and producing mining companies. Mr. Stifano is currently the Chief Executive Officer of Omai Gold Mines Corp. Mr. Stifano has held a number of senior executive positions including Chief Executive Officer of Cordoba Minerals Corp., Executive Chairman with Mega Precious Metals Inc., Vice President and Chief Financial Officer with Lake Shore Gold Corp Inc., and Vice President and Chief Financial Officer of Ivernia Inc. Mr. Stifano has been instrumental in raising over $700 million to explore and fund mining projects, including raising over $500 million at Lake Shore Gold Corp Inc., to develop three gold mines which are currently producing over 180,000 ounces of gold annually, and are now part of the Canadian assets within Pan American Silver.
---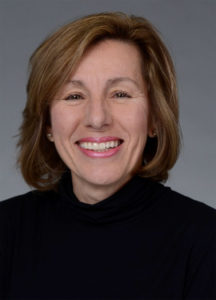 Laurie Gaborit, Vice President Investor Relations
Laurie Gaborit has over 20 years of investor relations and corporate communications experience in the mining industry. She recently held the position of Vice President Investor Relations at Detour Gold Corporation. As a key member of Detour Gold's management team, she participated in the company's initial public offering in 2007 and its transformation from exploration company to intermediate gold producer within a seven-year period, during which time Detour Gold's market capitalization increased from $120 million to over $3 billion. Prior roles included Vice President Investor Relations and Corporate Secretary for High River Gold Mines and Manager Investor Relations for Rio Narcea Gold Mines.
Ms. Gaborit holds a Bachelor of Science in geology (Hons.) and is a member of the Canadian Investor Relations Institute (CIRI) Board. In 2019, she was the recipient of the CIRI Belle Mulligan Award for Leadership in Investor Relations.
---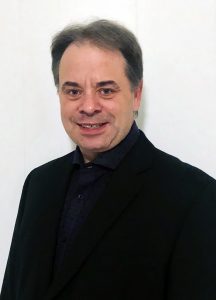 Jean Tanguay, General Manager
Geologist with 25 years of experience in the Chibougamau camp. Former Operations Manager with Campbell Resources, former Project Manager for Corner Bay project, former Mine Superintendent of the Joe Mann mine and former Chief Geologist of the Copper Rand mine and Joe Mann mine.
---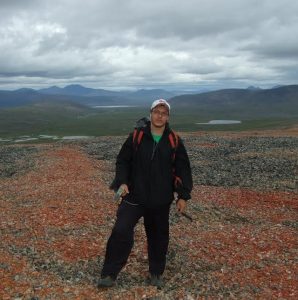 Andrey Rinta, Exploration Manager
Mr. Rinta joined Doré Copper in 2018 as Exploration Manager, coming over from Kinross after almost 10 years working in the Russian arctic. He has an (H)B.Sc. in Geology and Earth Sciences from Laurentian University and has worked in teams that carried out field work, mapping, geochemical data analysis and alteration models, 3D geological models, and initial resource estimates. As a Senior Geologist in Russia for Kinross, he oversaw drilling programs across the region, managed and trained the local team of geologists, and was heavily involved in project evaluations for M&A considerations.
---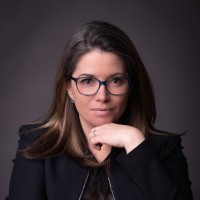 Emilie Belanger – Manager Environment and Permitting
Ms. Belanger is an environment and sustainability professional with 20 years of experience in the mining industry. She founded Envirosynergie Services in 2014, which was subsequently acquired by GCM Consultants, where she remained until recently as Director of Environmental Services. Prior, she worked at Quebec Lithium as Environmental Superintendent and at Genivar as Assistant Director of the ATNQ (Abitibi-Témiscamingue et le Nord-du-Québec) Environmental Department. Ms. Belanger is very familiar with the "brownfield" assets of Dore Copper having worked for four years in the Environmental Department at Campbell Resources' operations in the Chibougamau area.
---
Board
Mario Stifano, Executive Chairman
Ernest Mast, President, CEO and Director
Frank Balint, Director
Frank Balint is a seasoned mining executive with over 35 years of broad ranging experience in the mining industry. Mr. Balint has been involved in all aspects of the mining life cycle from exploration, discovery, delineation and estimation of reserves, feasibility, financing, acquisition, development and closure. Mr. Balint possesses strong technical skills backed up by solid financial experience that has resulted in a strong exploration and acquisition track record. As a senior member of the executive team at Inmet Mining Corp. for nearly 20 years, Mr. Balint has had significant involvement with shaping, communicating, winning board support and executing a successful corporate strategy that saw Inmet Mining Corp. grow from a market cap of less than $200 million to over $5 billion when it was purchased by First Quantum Minerals Ltd. in March 2013. Mr. Balint was also a former director of Wolfden Resources Inc., a TSX-listed company which was sold to Zinifex in 2007 for $363 million. Mr. Balint is a licensed professional geologist (P. Geo) in Ontario.
Joseph de la Plante, Director
Joseph de la Plante is chief investment officer for Nomad Royalties. He served as Vice President, Corporate Development for Osisko Gold Royalties from its creation in June 2014 until November 2019. He was responsible for leading Osisko's corporate development activities, including the sourcing and execution of acquisitions and equity, royalty and streaming investments. Prior to this, Mr. de la Plante held the position of Senior Advisor, Investment and Corporate Development of Osisko Mining Corporation since November 2010, where he played a key role in the company's investor relations and corporate development efforts until the company's acquisition by Agnico Eagle and Yamana in 2014. Before joining Osisko in 2010, Mr. de la Plante was an Analyst in BMO Capital Markets' Global Metals & Mining Investment Banking Group in Toronto. Mr. de la Plante also currently serves as a director of Aquila Resources Inc. and is a member of the board of directors of L'Association de l'exploration minière du Québec. Mr. de la Plante holds a Bachelor of Mechanical Engineering from McGill University.
Sara Heston, Director
Sara Heston was Vice President of Investments at ASA Gold and Precious Metals Limited from January 2010 through March 2019. Prior to joining ASA, Ms. Heston was an analyst with White River Investments for three years. Prior to that, Ms. Heston spent three years as a technology analyst with Spinner Asset Management. Ms. Heston has been a director of the Denver Gold Group, Inc. since December 2017. Ms. Heston holds a BA in Economics from Vanderbilt University and an MBA from Columbia University.
Matt Manson, Director
Matt Manson has over 25 years of international mining experience and has an accomplished background in all aspects of the mining business including: exploration, permitting, mine development, financing, operations, as well as debt and equity markets. Mr. Manson has experience in operations (open pit and underground mines) across multiple jurisdictions. Mr. Manson's exploration and mine operation experience cover a range of commodities, including gold, base metals (copper and zinc) and diamonds. Mr. Manson has recently been appointed as the President and Chief Executive Officer of Marathon Gold Corporation. Prior to this appointment, Mr. Manson was at the forefront of raising C$900 million and building (on time and under budget) Quebec's first diamond mine as President and Chief Executive Officer of Stornoway Diamond Corporation. Prior to his 10 years with Stornoway Diamond Corporation, Mr. Manson was President and Chief Executive Officer of Contact Diamond Corporation (a 40% subsidiary of Agnico-Eagle Mines Limited) and President and Chief Executive Officer of Ashton Mining of Canada Inc., both predecessor companies of Stornoway. Mr. Manson holds a Bachelor of Science degree in Geophysics from the University of Edinburgh and an MSc and PhD in Geology both from the University of Toronto.
Brent Omland, Director
Brent Omland has served as the Chief Financial Officer and a Director of Ocean Partners Holdings Limited, an international base and precious metals trader since 2013. Before joining Ocean Partners Holdings Limited in 2013, Mr. Omland was the Chief Financial Officer for Ivernia Inc. and Enirgi Metals Group, companies focused on lead mining and secondary lead smelting in Australia. Mr. Omland also worked in finance roles for Teck Cominco. Mr. Omland is a graduate of the University of British Columbia (Commerce) and a Canadian Chartered Accountant with over 15 years of experience in the mining, metals and trading business.
Advisory Board
Ewan Downie
Mr. Downie is a founder of Doré Copper Mining Corp. He is the current President & CEO of Premier Gold Mines and founder and Chairman of Wolfden Resources. He received the Prospectors and Developers Association of Canada Bill Dennis award, in recognition for his contribution on discovering the West Zone on the High Lake Project, in Arctic Canada.
André Gaumond
Mr. André Gaumond, M.Sc., P. Eng., has been a veteran of the Québec and Canadian mining industry. Over the past 16 years, Mr. Gaumond received, on behalf of Virginia Mines Inc, no less than 16 awards such as Québec Prospector of the Year (twice) bestowed upon important work carried out in the James Bay region. Mr. Gaumond is actively involved in numerous companies and boards.
Mike Agnew
Mr. Michael (Mike) Agnew B. Sc., P. Eng., is a former VP Technology at Noranda Falconbridge and a former General Manager of the CEZ refinery in Valleyfield Québec. He has consulted extensively in the design and operation of mining and metallurgical facilities.